Website

Twitter

Profile

We are a cooperative that designs spaces, processes and strategies to promote local development in different spheres:

+Architecture, urban development and territory

We carry out projects relating to the planning of the territory, urban development or architecture, and based on community participation, empowerment or strategies for local development.

+Ecology and food sovereignty

We design and execute strategies and projects that seek to manage our territory democratically, and produce locally.

+Transformative social economy

Hiritik At is part of the social and transformative economy, and, as such, it aims to promote these ideals, offer training, and design and execute strategies which support an economic model that puts people and the community at the centre.

+Gender and inclusive processes

We see this as a transversal practice in all our projects, and we carry out social processes and urban planning strategies with specific social sectors: women, girls, elderly people…

HiritikAt are distributed in 2 physical venues, BDS koop in Irun and Wikitoki. Here you will normally find Maialen, Izaskun and Carlos.
People in Wikitoki that belong to Hiritik-at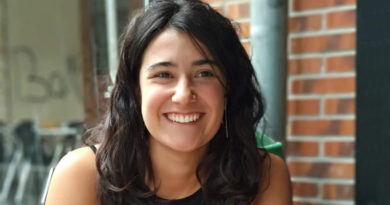 I am an architect and urban planner trained at Donostia-San Sebastian and Barcelona architecture schools, completing my formation in Finland.
Read more
Posts by Hiritik-at in his/her blog